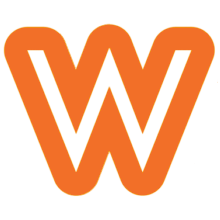 VEHÍCULO VENDIDO O NO DISPONIBLE
Precio solicitado :
€55 200
Ubicación
Registro
Pintura
Repintado con color original
Descripción
1 owner from new, with original factory sales invoice in the original owners name This vehicle was a garage-stored rust free candidate that went through a nut and bolt, body-off restoration in 2020. Chassis and axles were stripped down, media-blasted and powder coated. Ancillary parts were zinc-plated. Brakes were overhauled and upgraded, seeing the addition of front disc brakes from a later model Land Cruiser, new lines, brake booster and master cylinder, rebuilt rear drums. Old Man Emu leaf spring (2.5in) lift kit and suspension, along with OME steering dampener was added to upgrade the driving experience and off-road capability. Bare metal respray off body and doors and brackets, bumpers. Minor welding carried out to inner door skins. Epoxy primed and sprayed in Nebula Green (original Toyota factory code colour). Underside raptor lined (rust proof) and inside of doors also raptor lined. On the interior: The speedo was completely stripped apart and restored, using LED lights. Switches on the dash were restored. Clock and voltmeter custom module. Glovebox lid resprayed and replaced with new emblem. Seat frames restored, repainted. Seats re-trimmed in genuine nappa leather in tan brown, including custom door cards in OEM style. New gear knob and transfercase knob. Toyota rubber mats added front and back. New weatherstripping on all doors (OEM), original still used on glass. All glass is factory (Asahimas) original. Additional Marshall bluetooth speaker module custom built with drinks holder. Original jack, levers and period toolkit included. Original owners' manual included with sale. Engine & Drivetrain: Original 2F matching numbers 4.2L petrol engine. Engine stripped apart, inspected, new piston rings, valve seals, sparkplugs & leads, all new gaskets and oils. Carb rebuilt, new gasket kit set. Compression tested and rated as per factory spec. Transmission/transfercase original (3 speed forward, 1 reverse - which is standard for non-US, Australia spec models) - inspected, new gaskets, oils. Most engine/drivetrain parts were blasted and powdercoated, or zinc-plated. Rare and sought after power steering upgrade from later model Land Cruiser. New steel OEM style 16" wheels, resprayed, OEM hubcaps attached, and Maxxis 31.5" All terrain tyres all around. WARN locking hubs on the front. The finishing touches: New wiring harness. New headlights (OEM), new side mirrors (OEM), new fog lamps and brackets (OEM), new emblems all around (OEM), reproduced factory decals. New stainless exhaust pipe. All in all, a no-expense spared, no stone unturned restoration that should stand up to a scrutinizing enthusiast/collector. Car will be sold DVLA registered as classic, tax free on classic plates.
Más sobre
La Toyota FJ40 de 1977 est un véhicule tout-terrain à quatre roues motrices qui a été produit jusqu'en 1983. Elle est équipée d'un moteur quatre cylindres de 2,4 litres qui produit environ 135 chevaux. La FJ40 est connue pour sa robustesse et sa fiabilité, ce qui en a fait un véhicule populaire dans les régions montagneuses et difficiles d'accès. Elle dispose d'un corps solide en acier galvanisé et d'une suspension à ressorts hélicoïdaux, ce qui permet d'améliorer la tenue de route et d'offrir une conduite plus souple. À l'intérieur, la FJ40 a des sièges en tissu résistant et une console centrale pratique avec des boutons et des commutateurs pour contrôler les fonctions du véhicule. Elle est également équipée de portes amovibles et d'un pare-brise rabattable, ce qui permet de rouler à ciel ouvert lors des belles journées. En somme, la Toyota FJ40 de 1977 est une voiture tout-terrain polyvalente et fiable qui a conquis le cœur des amateurs de véhicules d'aventure.
Galería de fotos
COSTOS SIMPLES
---
para el vendedor.
para el comprador.
Sin tarifas de configuración, mensuales ni ocultas
Pague solo cuando se venda su vehículo con éxito
Sin tarifas dobles que inflen los precios
Todas las ofertas se calculan previamente con las tarifas de WoowMotors con un mínimo de 1.000 € y no pueden superar los 10.000 €.
Publicar de forma gratuita