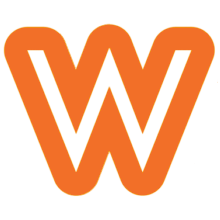 VEHÍCULO VENDIDO O NO DISPONIBLE
Estimado : 
€28 000
 - 
€35 000
Modelo
Delta II HPE HF 2.0 Turbo Evo500
Ubicación
Registro
Pintura
Repintado con color original
Descripción
LANCIA DELTA II HPE HF 2.0 Turbo Limited Edition EVO 500 Year 1995 - 183k KM This car was produced in only 500 limited edition units and as of today is the only one offered in Europe. In order to emphasise the rallying characteristics, Integrale wheels were fitted as standard. In addition, the car features different body cladding (not to be confused with the limited edition Zender, of which 2450 were produced), Recaro bucket seats and Alcantara equipment. Last owner was in Sweden and it comes with Swedish papers. THIS CAR IS LOCATED IN POLAND and sold on behalf of the seller. Initial communication organised by us with direct contact to the owner/seller once serious interest is confirmed. We can assist with the transport. The small print in large – always happy to answer any questions you may have. All offers are, unless otherwise agreed upon in writing, non-binding and subject to confirmation and to prior sale. All information given is based on the best knowledge and the seller's information. The advertised €-price is the fixed price, the other currencies are indicative and need to be calculated at the daily exchange rate, contract directly between buyer & the seller in € at his T&Cs. 
Más sobre
La Lancia Delta II HPE HF 2.0 Turbo Evo500 de 1995 est une voiture de sport puissante qui est équipée d'un moteur turbo de 2,0 litres. Cette voiture a été construite par le constructeur italien Lancia et est connue pour son style élégant et ses performances exceptionnelles. La version Evo500 est une version améliorée de la Delta HF Integrale et a une puissance de moteur accrue de 500 chevaux. Les caractéristiques comprennent un intérieur en cuir de haute qualité, des jantes robustes en alliage et une suspension sportive pour une conduite haute performance et une tenue de route précise. Cette Lancia Delta HPE HF Turbo Evo500 est un véhicule de collection recherché et convoité pour les connaisseurs de voitures sportives classiques.
Galería de fotos
COSTOS SIMPLES
---
para el vendedor.
para el comprador.
Sin tarifas de configuración, mensuales ni ocultas
Pague solo cuando se venda su vehículo con éxito
Sin tarifas dobles que inflen los precios
Todas las ofertas se calculan previamente con las tarifas de WoowMotors con un mínimo de 1.000 € y no pueden superar los 10.000 €.
Publicar de forma gratuita