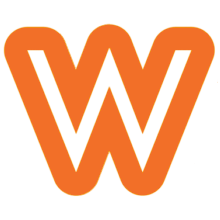 VEHÍCULO VENDIDO O NO DISPONIBLE
Precio solicitado :
€171 800
Modelo
RS6 AVANT 4.0 TFSI V8
Ubicación
Registro
Descripción
AUDI RS6 AVANT 4.0 TFSI V8 Left Hand Drive, VAT Qualifying (VAT Included in the price) 0E0E Mythos black met., PEH RS sports seats with perforated Valcona leather with honeycomb quilting including seat ventilation, black leather, KA2 rear view camera, 53H 21 inch alloys, glossy black, 9VS Bang & Olufsen Premium Sound System with 3 sounds, PXF MATRIX LED headlights, PGB comfort key ( Keyless-Go), 3FU panorama roof, QL5 privacy glass, PA2 RS dynamic package, 0P6 sports exhaust system DUE TO BREXIT THERE IS THE RISK OF HAVING TO PAY VAT BETWEEN 19-22% DEPENDING ON THE COUNTRY FOR CARS UK/EU OR EU/UK - TALK TO ME ABOUT TAX/VAT, THERE MIGHT BE A SOLUTION… I CAN ASSIST WITH TRANSPORT AND/OR OFFER A DOOR TO DOOR SERVICE INCLUDING TRANSPORT & CUSTOMS THIS CAR IS LOCATED IN THE UK/ENGLAND and sold on behalf of the UK seller/owner. Initial communication organised by us with direct contact to the owner/seller once serious interest is confirmed. We can assist with the transport. The small print in large – always happy to answer any questions you may have. All offers are, unless otherwise agreed upon in writing, non-binding and subject to confirmation and to prior sale. All information given is based on the best knowledge and the seller's information. The advertised €-price depends on the daily £-rate and therefore can vary, contract directly between buyer & the seller in £-Stirling at his conditions.
Más sobre
La voiture Audi RS6 AVANT 2022 4.0 TFSI V8 est un véhicule haut de gamme de la marque allemande Audi. Cette version RS6 est un break de luxe équipé d'un moteur V8 TFSI de 4,0 litres qui offre une puissance impressionnante de 591 chevaux et un couple de 590 lb-pi. La transmission Quattro à toutes les roues de la RS6 permet une traction maximale et le véhicule peut atteindre une vitesse maximale de 190 MPH. La RS6 est dotée d'une suspension sport adaptative, de freins en céramique de série, de pneus haute performance et d'une gamme complète de technologies haut de gamme, telles qu'un écran tactile avec fonction de navigation, une caméra de recul, une climatisation à 4 zones et un système audio Bang & Olufsen haut de gamme. La RS6 est le choix parfait pour les conducteurs exigeants qui cherchent un mélange parfait entre performances, luxe et praticité en tant que break familial.
Galería de fotos
COSTOS SIMPLES
---
para el vendedor.
para el comprador.
Sin tarifas de configuración, mensuales ni ocultas
Pague solo cuando se venda su vehículo con éxito
Sin tarifas dobles que inflen los precios
Todas las ofertas se calculan previamente con las tarifas de WoowMotors con un mínimo de 1.000 € y no pueden superar los 10.000 €.
Publicar de forma gratuita