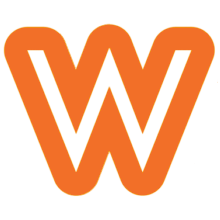 Prezzo richiesto: 
€47 600
Prezzo richiesto :
€47 600
Posizione
Registrazione
Colore
Ridipinto con colore diverso
Storia e punti di forza
The story about the previous owner is quite incredible considering the important investment and the price of the car today. There is no other 250SE Coupe with an engine of this quality on the worldwide market. _________________________________________________________________________________ Considerant le travail colossale fait sur ce vehicule, cette 250SE a surement un des moteurs les plus propres du marche dans le monde.
Descrizione
This beautiful 1968 Mercedes-Benz 250SE is now available at Palm Beach Classics. In CA for many years, very solid and great driver. This 250SE was under heavy mechanical work for the past 12 months after it was purchase on Bring A Trailer for about $50,000. Once the car was shipped to Florida, the owner brought the car to a local shop and ended up with close to $40,000 in service and repairs. All new brake calipers, rotors, pads, hoses, front and back. New front and rear BILSTEIN shocks. New king pin kit. All new control arm bushings. New radiator. New water pump. New belts. New engine mounts. Replace head gasket. Valve cover gasket. Oil pan and transmission gasket and full service. Front wheel bearing seal. Subframe kit. Remove engine. New rear main seal. Rebuild fuel injection pump. New BOSCH fuel pump. Rebuild power steering pump. New injectors. AND MORE… You must see this car in person to appreciate. The car is completely RUST FREE. We welcome inspections and we are open by appointment. Palm Beach Classics can assist with shipping around the world. ___________________________________________________________________________________________________________________________________________________________________________ Cette magnifique Mercedes-Benz 250SE Coupé de 1968 est maintenant disponible. Gardé en Californie depuis de nombreuses années, très solide et moteur en état neuf. Ce 250SE a fait l'objet de gros travaux mécaniques au cours des 12 derniers mois après son achat sur Bring A Trailer pour environ 50 000 $. Une fois la voiture expédiée en Floride, le propriétaire l'a amenée dans un atelier local et a payé près de 40 000 $ en entretien et réparations. Ces travaux inclus des nouveaux étriers de frein, disques, plaquettes, flexibles, avant et arrière. Nouveaux amortisseurs BILSTEIN avant et arrière. Nouveau kit de pivot. Toutes les nouveaux triangle de suspension. Nouveau radiateur. Pompe à eau neuve. Nouvelles courrois. Nouveaux supports moteur. Remplacez le joint de culasse. Joint de couvercle de soupape. Carter d'huile et joint de transmission et service complet. Joint de roulement de roue avant. Kit de sous-châssis. Retirez le moteur. Nouveau joint principal arrière. Reconstruire la pompe d'injection de carburant. Pompe à essence BOSCH neuve. Reconstruire la pompe de direction assistée. Nouveaux injecteurs. ET PLUS… Vous devez voir cette voiture en personne pour l'apprécier. La voiture ne presente aucune rouille. Nous acceptons les inspections et nous sommes ouverts sur rendez-vous. Palm Beach Classics peut vous aider à expédier vos produits dans le monde entier.
Galleria fotografica
Offerte

TARIFFE SEMPLICI
---
per il venditore.
per l'acquirente.
Nessuna spesa di configurazione, mensile o nascosta
Paga solo quando il tuo veicolo viene venduto con successo
Nessuna doppia tariffa che gonfia i prezzi
Tutte le offerte sono precalcolate con le tariffe di WoowMotors con un minimo di 1.000 € e non possono superare i 10.000 €.